Sport news
*Full season awaits young star in CA1 Sport ŠKODA
*Swede determined to put British title disappointment behind him
*Campaign begins on the Azores Airlines Rallye
Fredrik Åhlin has chosen the FIA European Rally Championship for his next challenge, stepping up from a successful season in the UK to bid for ERC Junior Under 28 category honours in 2018.
Co-driven by fellow Swede Joakim Sjöberg, Åhlin is set to contest a full roster of ERC events in a LeoVegas World Rally Team ŠKODA Fabia R5 run by British team CA1 Sport.
He will start his ERC adventure on the Azores Airlines Rallye from 22-24 March, having spent the last two seasons as a frontrunner in the MSA British Rally Championship.
"I had already decided before the last round of the British championship last year that I wanted a new challenge in 2018," Åhlin explained. "Even though we lost the title by only one point, which was a hard ending, I am proud of what I achieved and I am so excited to start a new season in a new championship."
With zero experience of the eight events that will make up the 2018 ERC calendar, Åhlin has tackled three rallies in his homeland in recent weeks – taking a win and a third – as he and Sjöberg bid to remain sharp.
"It started really well with an overall victory at the opening round of the Swedish championship," said Åhlin. "Unfortunately we had to retire at Rally Sweden with technical issues. But every single kilometre me and Joakim could get together in a rally car was so important. Even though the outcome of Rally Sweden wasn't what we hoped for, it was still a very productive few weeks."
The 26-year-old continued: "I can't thank enough everyone who has supported us to be able to do this year's programme. It is not a secret that this wouldn't be possible without the support from sponsors, friends and family. One thing is sure, we will enjoy every second of this year and I feel very motivated and focused on doing a good job and to collect valuable experience for new adventures in the future."
Welcoming Åhlin to the European Rally Championship, ERC Co-ordinator Jean-Baptiste Ley, said: "We are really pleased Fredrik will be joining the ERC in 2018. We've been watching his career for a while and his decision to build his experience in a strong national championship has clearly been a benefit and deserves praise. Although he's competed at a higher level in the past, Fredrik can look forward to building on his existing experience in a really competitive environment. And with a World Rally Car prize drive on offer to the ERC Junior U28 champion, a return to the global stage remains a possibility."
Åhlin, who has made 21 starts at world level, is the grandson of the late Freddy Kottulinsky, a successful single-seater racer and former Dakar winner. Åhlin's parents, Jerry Åhlin and Susanne Kottulinksy, were also rally drivers, while Fredrik's sister Mikaela has gained experience in the Audi Sport TT Cup.
ERCAll fia sport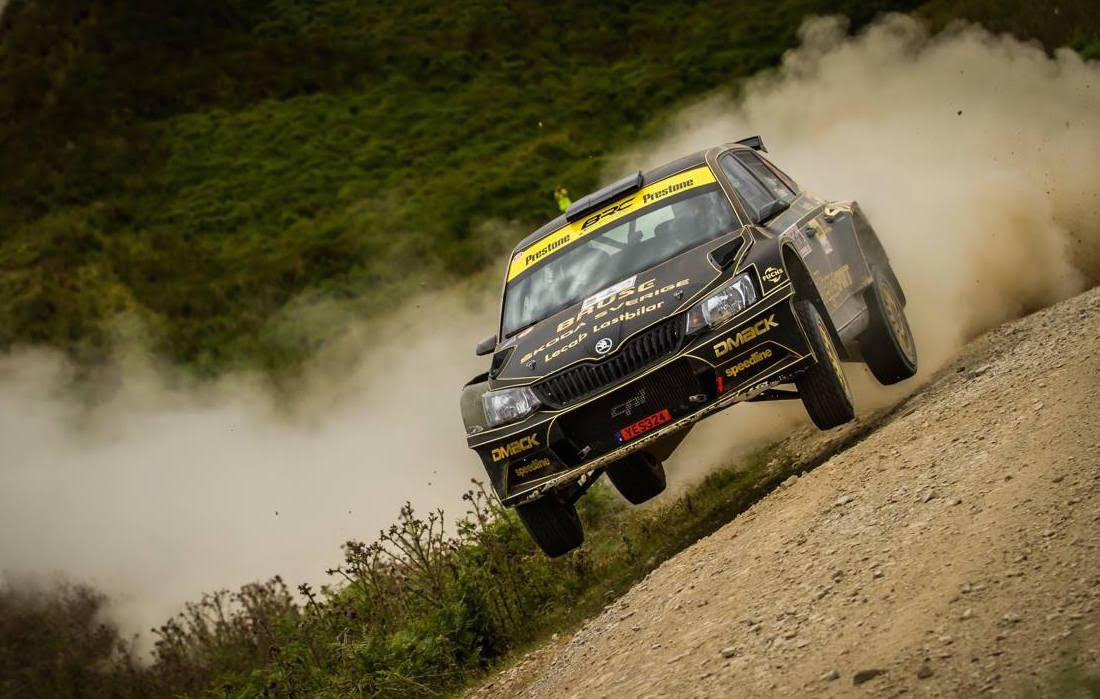 SEASON 2018SportRallies1SportEuropean Rally ChampionshipRalliesAll fia sportSEASON 2018ERC00Thursday, March 1, 2018 – 11:30amThursday, March 1, 2018 – 11:30am