Sport news
A dramatic and thrilling 2017 FIA World Endurance Championship will conclude in the desert under the floodlights on Saturday 18th November in the Bapco 6 Hours of Bahrain.
With the LMP1 Driver and Manufacturer and GT Manufacturer World Championships decided in Shanghai, all eyes will now focus on the GT World Drivers' Championship where three driver crews from Ferrari, Ford and Porsche, who are split by just 7.5 points, will go head to head in a contest where the winner takes all.
The FIA World Endurance Trophies for LMP2 Drivers and Teams and also for the LMGTE Am Drivers and Teams are also still to be decided, with all four titles still too close to call ahead of the final weekend of racing action.
LMP1: Porsche are Champions but Toyota Looking for Win Number Five in Bahrain
Porsche secured its third consecutive World Endurance Manufacturers Championship in China, while Timo Bernhard, Earl Bamber and Brendon Hartley also wrapped up the World Drivers' title with a fine second place in Shanghai. .
Porsche has won four of the eight rounds so far, but Toyota's victory at the last two races demonstrates that the Japanese manufacturer is looking to upstage their German rivals in Porsche's last LMP1 race.
New World Champions Brendon Hartley, Earl Bamber, Timo Bernhard have won 50% of the 2017 races in the No.2 919 Hybrid, while Toyota's Kazuki Nakajima, Sébastien Buemi and Anthony Davidson are also level with 50%. The ninth and final victory of the season will be crucial to both manufacturers as they look to finish their seasons on a high note.
Inaugural GT World Endurance Drivers Crown Too Close to Call
With Ferrari securing the first GT FIA World Endurance Manufacturers Championship in China, the focus is now on the closest LMGTE Pro season ever, with the drivers' world title coming to a dramatic conclusion in Bahrain.
Ferrari duo James Calado and Alessandro Pier Guidi saw their advantage reduced in Shanghai last weekend by the Porsche duo of Frédéric Makowiecki and Richard Lietz and the two crews are separated by just two points at the top of the table. However 6 Hours of Shanghai winners Harry Tincknell and Andy Priaulx are snapping at their heels, the Ford pairing just 7.5 points behind.
With 8 points separating first and second place, winning in Bahrain would mean winning the world crown for the three driver crews. It also makes the one point for qualifying very important on Friday evening.
Should he and Tincknell be victorious in Bahrain, three time World Touring Car Champion Andy Priaulx would join Petter Solberg (WRC 2003 / WRX 2012-13) as the only drivers to have won FIA world titles in two different disciplines.
The battle in LMP2 set to continue to the final lap of the season
The LMP2 battle in China was one of the best-ever races in terms of entertainment and competition, and the eventual result saw a change in the FIA World Endurance Drivers' Trophy classification for the first time this season.
Moving ahead of the No.38 Jackie Chan DC Racing line up into top spot is the Vaillante Rebellion duo of Bruno Senna and Julien Canal from the No.31 ORECA 07. They, together with their team mate Nicolas Prost, have won three of the last rounds and now hold a 4-point lead over the Chinese-team's Ho-Pin Tung, Oliver Jarvis and Thomas Laurent. In third place in the standings, and still within a mathematical chance of title victory, is Gustavo Menezes from the No.36 Signatech Alpine Matmut entry.
2013 FIA World Endurance Drivers' Champion Loïc Duval makes his LMP2 debut for the No.26 G-Drive Racing team alongside Roman Rusinov and Léo Roussel.
All to Play For in LMGTE Am
The LMGTE Am category has been ultra-close this season with three entrants consistently close in the standings.
Going in to the Shanghai race the Dempsey Proton Porsche trio of Marvin Dienst, Matteo Cairoli and Christian Ried and Aston Martin Racing drivers, Paul Dalla Lana, Pedro Lamy, Mathias Lauda, were level on points. However, a third win of the season for the Aston Martin crew and a third place for Dempsey Proton ensured that a 10-point gap was opened up. Still in with a mathematical chance of snatching the title are Keita Sawa, Weng Sun Mok and Matt Griffin in the Clearwater Racing Ferrari.
CLICK HERE for the full entry list for the 6 Hours of Bahrain, Round 9 of the 2017 FIA World Endurance Championship.
WEC6 Hours of BahrainWEC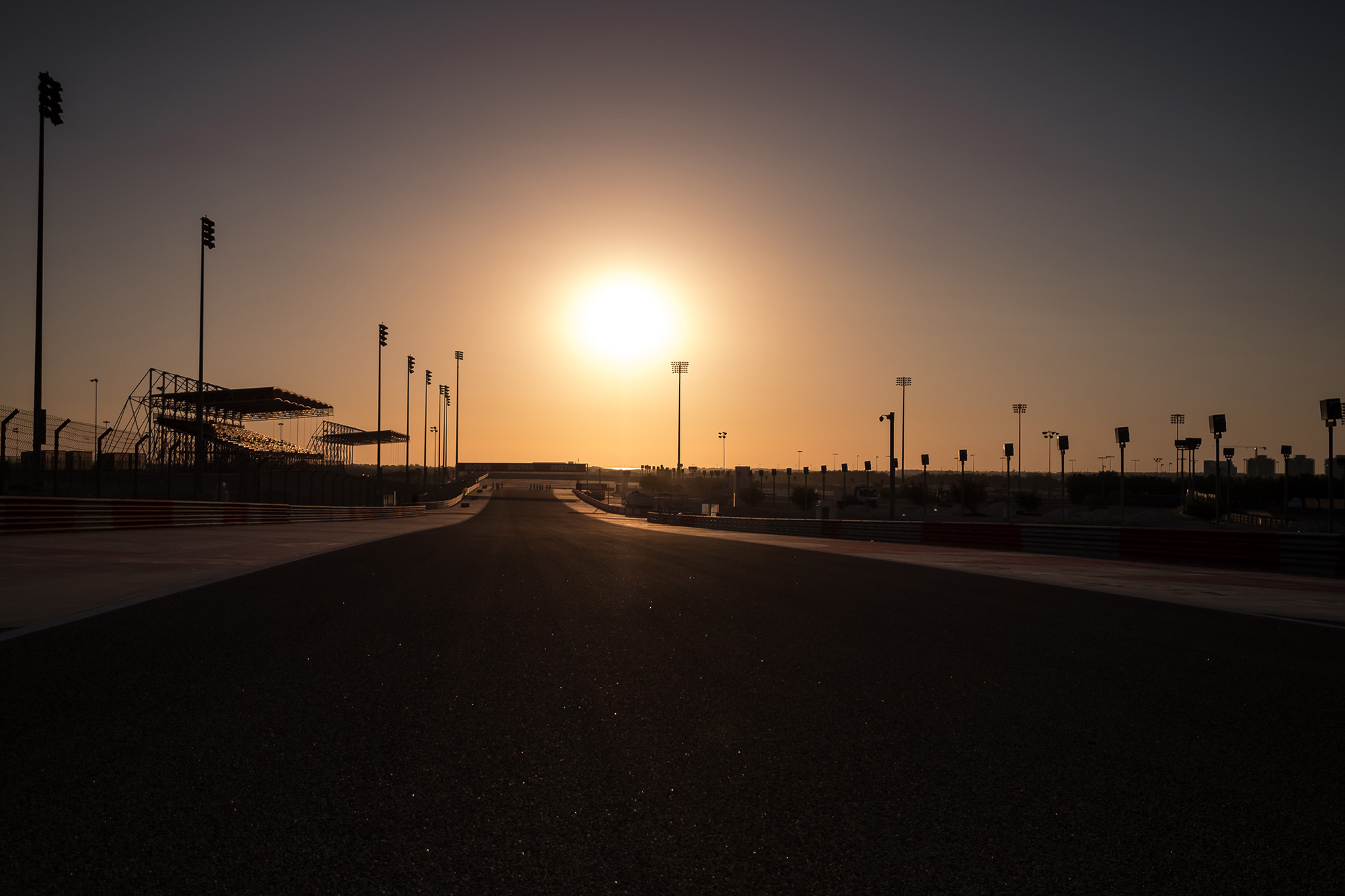 SEASON 2017SportCircuit1SportWorld Endurance ChampionshipCircuitWECSEASON 2017WEC6 Hours of Bahrain01Thursday, November 9, 2017 – 9:45amThursday, November 9, 2017 – 9:45am