Sport news
Five of the drivers who will be competing for the world title in the FIA WEC 'Super Season' were at the launch.
James Calado
AF Corse – Ferrari F488 GTE
"I'm really looking forward to getting things started and to defend the world title. Last year was an amazing year for us. Becoming world champions was a fantastic achievement and, obviously, is something we want to win again. We have fierce competition, with a new manufacturer BMW. It is going to be extremely tough but that's what we like about racing in the FIA WEC, it is totally enjoyable and I can't wait to get started."
Gianmaria Buni
Porcshe GT Team – Porsche 911 RSR
"It has been more than a year since I last raced in the FIA WEC. I know this championship very well, I have been here since it started in 2012 and I really feel that I belong in the WEC, this is my home. I started racing the Porsche last July competing in six races in the United States and now we have just done Daytona, the car is very good but it is going to be tough, there are going to be some hard battles. Our main target is to improve our package and go racing."
Darren Turner
Aston Martin Racing – Aston Martin Vantage AMR
"It's certainly going to be an interesting season. For the teams and manufacturers who have been involved since the beginning, it is going to be different as the format is changing. The 'Super Season' is going to be a transitional period, but it is really nice that Le Mans is going to be the last race of the 18/19 season. Once we have the super season out of the way that will become the norm. All of the good circuits are involved with the championship this year and I am pleased that Sebring is back on the calendar, it has a wonderful character to it.
"With BMW joining the championship the level is going to go up again, the competition is going to increase. We have plenty of cars on the grid, with ten cars in LMGTE Pro and nine in LMGTE Am, so it is very encouraging from that aspect and it has all of the ingredients to make an epic championship."
Martin Tomczyk
BMW Team MTEK – BMW M8 GTE
"The FIA WEC is going to be a big difference from the DTM but last year I also did the IMSA series in the United States which is closer to the WEC. For sure it is new for me and for BMW as well. It has been a long break from the last time BMW were at Le Mans but we are really looking forward to the challenge with our BMW M8 GTE. I hope we can fight with the other manufacturers from the beginning but we wont know until the first race in May. We know all of the other competitors and we know they are extremely strong. It will be a hard fight but we are ready for it."
Andy Priaulx
Ford Chip Ganassi Team UK – Ford GT
"For Ford to take a 1-2 at Daytona this year was pretty special and I think it looks good this year for us in the FIA WEC. The circuits suit our car a lot more and it is the third year with the car and the team, so I think we have a good chance. But the rest of the field are really good and with the manufacturers that have committed to the WEC it is going to be a titanic dog fight and I am really looking forward to it."
The 2018/19 FIA World Endurance Championship will start with the Total 6 Hours of Spa-Francorchamps on the 3/5 May 2018
WECWEC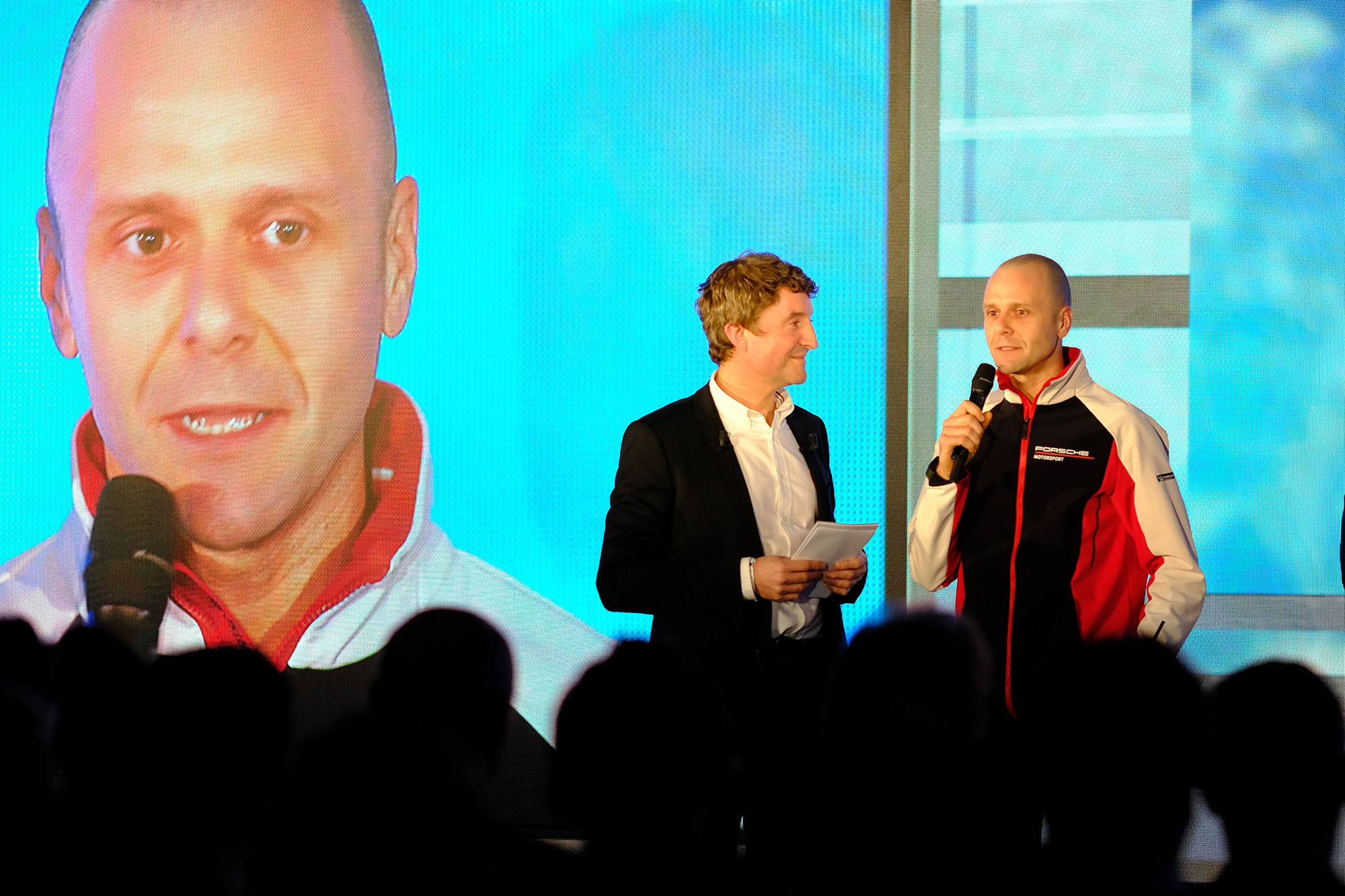 SEASON 2018-2019SportCircuit1SportWorld Endurance ChampionshipCircuitWECSEASON 2018-2019WEC00Monday, February 12, 2018 – 1:36pmMonday, February 12, 2018 – 1:36pm