Sport news
WTCC MAC3 REPORT: FIA WTCC Race of Qatar, 30 November-1 December 2017
FIA World Touring Car Championship: Rounds 19 and 20 of 20
*Seventh Manufacturers Against the Clock success for Swedish make
*Honda hampered by technical issue for Michelisz
*Polestar Volvo moves 16.5 points ahead in world championship battle
Volvo Polestar was the team to beat in the final WTCC MAC3 time trial of 2017, with the 12 points scored putting it a step closer to the FIA World Touring Car Championship for Manufacturers.
It's the seventh time this season that Team Volvo Polestar has got the better of rival make Honda in the Tour de France-inspired competition and ends Honda's recent run of victories that began on home soil in Japan. It also extends its title advantage to 16.5 points with tonight's races remaining.
However, with Norbert Michelisz nursing a brake issue in his Honda Civic WTCC, Volvo Polestar's path to victory was made a little more straightforward although it still required an error-free performance from its winning trio of Thed Björk, Nicky Catsburg and team newcomer Yvan Muller, the four-time WTCC champion who was taking part in his first Manufacturers Against the Clock contest since China in September 2016.
Alexander Murdzevski Schedvin, Head of Motorsport at Polestar, said: "Yesterday we felt a little bit that we needed to improve our pace. You can focus on your strategy to win the title but trying to get your car to be quickest is probably the best strategy. This was a lot of work done overnight to try to improve that and I'm very satisfied that today we were on the pace. A win in WTCC MAC3 is very satisfying especially as everybody really pushed overnight to improve the car. We're really happy."
Esteban Guerrieri, who partnered Michelisz and Ryo Michigami at Team Honda, said: "Norbi had a problem with the brakes and we were told not to push so the guys must have seen a problem in his brake system so it was not worth to risk and we just had to cruise around to collect the points. Congratulations to Volvo. Of course we would have loved to have given a proper fight on track but we still have the race to do that."
The Opening Race begins at 21h20 local time with the Main Race following at 22h35.
ENDS
World Touring Car Championship
WTCCRace of QatarWTCC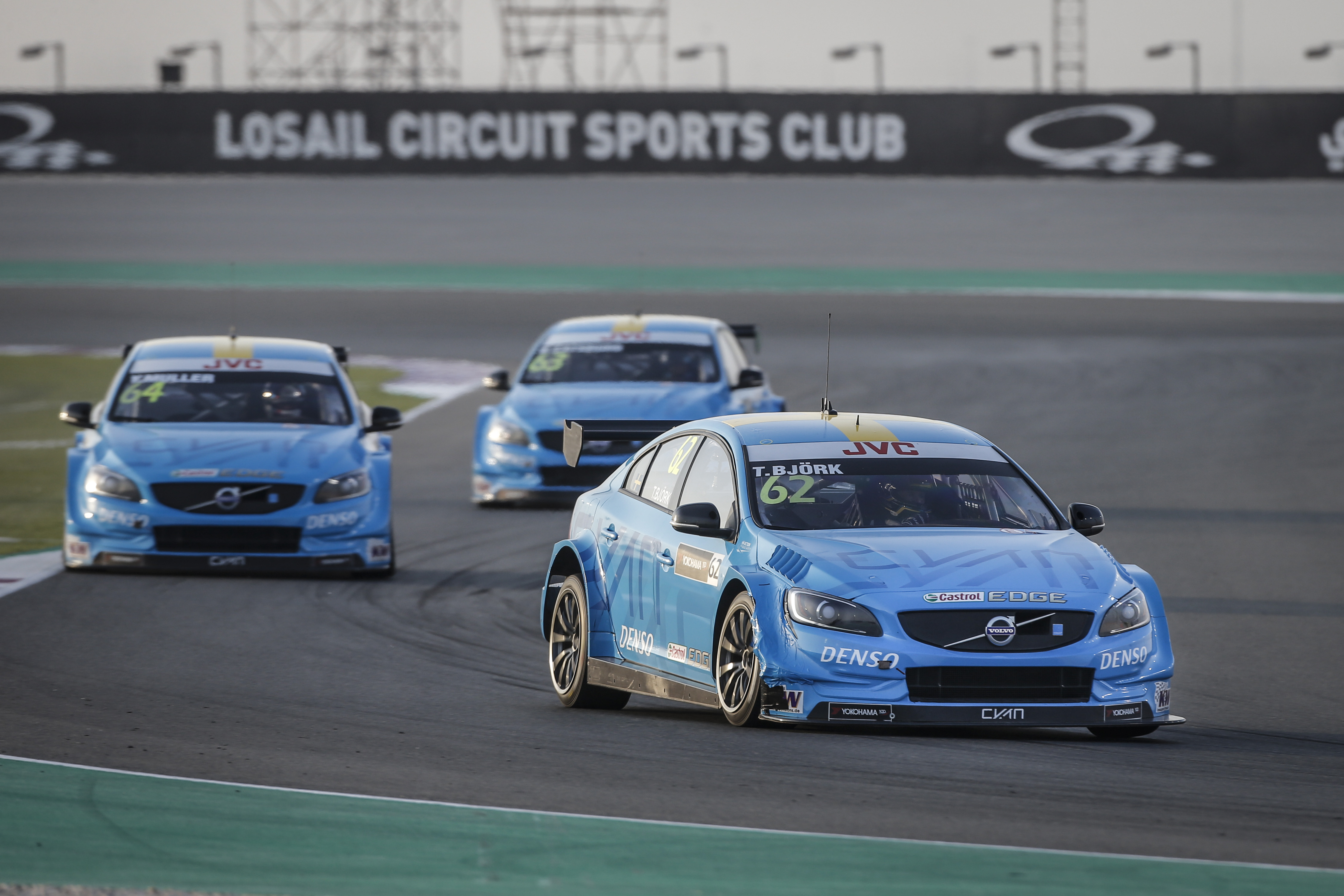 SEASON 2017SportCircuit1SportWorld Touring Car ChampionshipCircuitWTCCSEASON 2017WTCCRace of Qatar00Friday, December 1, 2017 – 7:27pmFriday, December 1, 2017 – 7:27pm