Sport news
A hat-trick of FIA World Endurance Championship Drivers' and Teams' titles since 2015 has underlined a stellar campaign for the LMP1 Hybrid design and all of its notable achievements over the last four seasons.
Having gone through an exhaustive testing and development programme in 2012 and 2013, the first Porsche factory prototype campaign since 1998 began in 2014. By the end of the first season a debut victory was forthcoming at Interlagos for Neel Jani, Romain Dumas and Marc Lieb.
The 2015 season saw a brace of victories as Mark Webber, Brendon Hartley and Timo Bernhard swept all before them, with wins at Nürburgring, COTA, Fuji and Shanghai. The success continued in 2016 as the other trio of Porsche drivers took their turn in the limelight. Jani, Lieb and Dumas took an unforgettable win in the dying moments at Le Mans and then sealed the Drivers title towards the end of the season.
The final successes came this season with a third straight Le Mans triumph for Porsche with Hartley, Bernhard and their new teammate and 2015 Le Mans winner, Earl Bamber at the wheel. The Drivers' and Teams' titles were also claimed with a race to spare at Shanghai earlier this month.
Porsche brought a clinical and professional approach to the Porsche 919 Hybrid program and it is one which showcased ground-breaking technology. Above all though, the Porsche 919 Hybrid brought some tremendous battles with Audi and Toyota; fights that are sure to go down in history as among the most entertaining and thrilling of any sportscar era.
On Saturday evening it may be farewell to Porsche LMP1, but let's not forget that Porsche will remain with the WEC as one of the contenders in the equally competitive GT category.
WEC6 Hours of BahrainWEC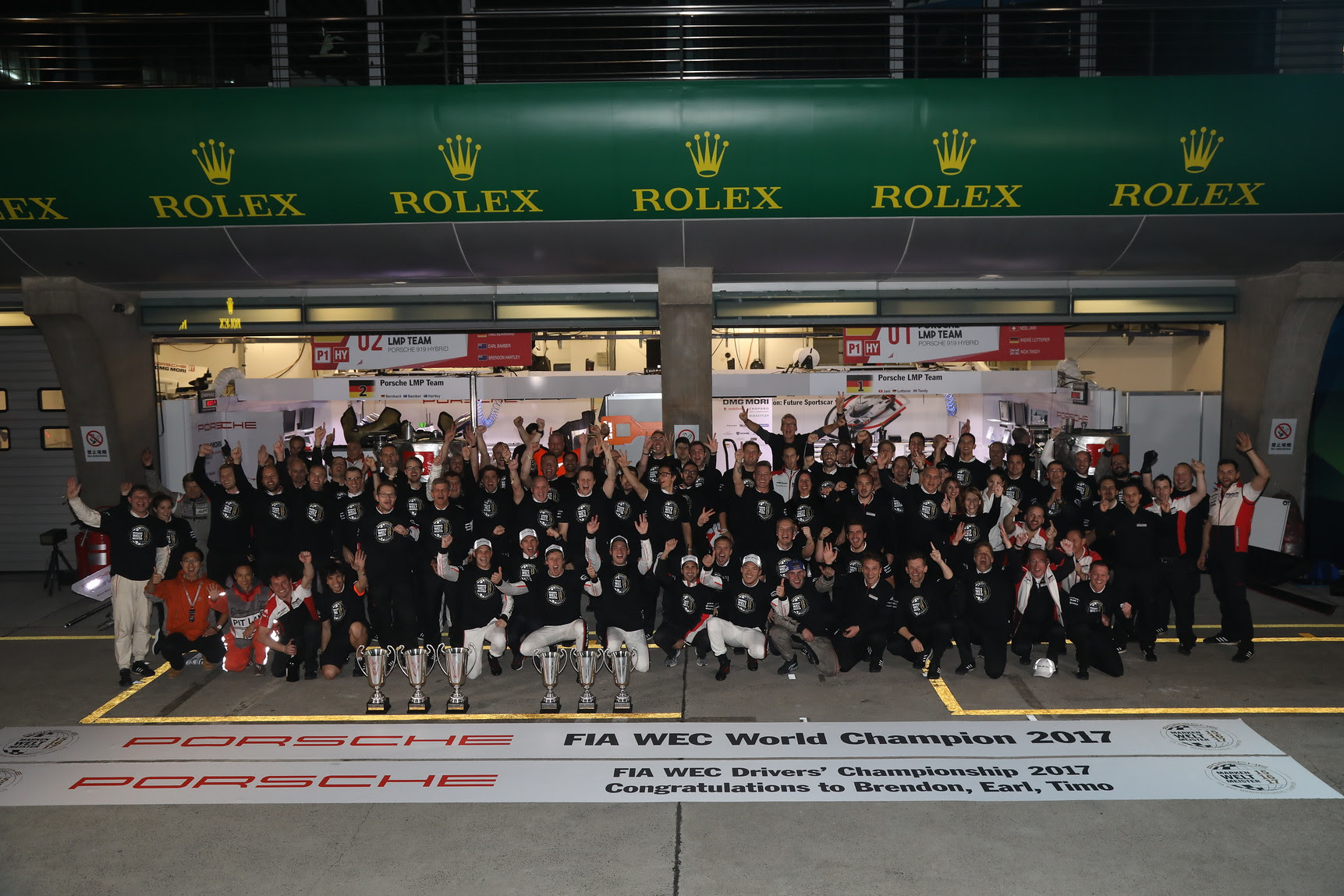 SEASON 2017SportCircuit0SportWorld Endurance ChampionshipCircuitWECSEASON 2017WEC6 Hours of Bahrain01Friday, November 17, 2017 – 9:35amFriday, November 17, 2017 – 9:35am