Sport news
Rally Italia Sardegna leader Hayden Paddon remains in control of the leaderboard after Saturday morning's loop of three stages as some of his nearest rivals hit problems in the final stage. The Hyundai driver has marginally increased his lead, now over Estonian Ott Tänak, and has crucially stayed out of trouble on stages he loves and that suit the i20 Coupe WRC. With the gaps opening up more, Tänak now sits 13.8 seconds ahead of Jari-Matti Latvala, the Finn climbing from fourth last night.
This morning's stages have proved tricky and tough, the opener in particular as hanging dust made for poor visibility. Paddon powered on however, seeing it as an opportunity rather than a disadvantage. Fastest time underlined his commitment and the Kiwi was able to extend his advantage to 13.1 seconds over Neuville in this single stage. Maintaining a comfortable pace over the following two stages, he was one of the few drivers to avoid problems and arrives at the mid-leg service 9.4 seconds ahead. Tänak, third last night, was losing the brakes in the final stage but was still fastest and has otherwise fared well. Latvala has been pushing hard but then furiously lost out in the last test when he was held up by Mads Østberg who had stopped to change a puncture.
Thierry Neuville has been hit hard this morning. The Belgian was pushing in second, with a fastest time in the middle stage, but then had no brakes for the whole of the last test, losing him over a minute and two positions. Juho Hänninen has moved into fifth for Toyota, benefitting from Østberg's puncture, the Norwegian dropping from an overnight fifth to eighth. Esapekka Lappi has exercised a bit of caution this morning, not entirely confident on the slippery stages, and while he too got held up in the dust of Mikkelsen – who also stopped to change a puncture – the Finn remains upbeat in only his second outing for Toyota. He is now sixth with a reasonably comfortable advantage over Sébastien Ogier. The Frenchman struggled for traction and then he too had to change a wheel in the final stage. Mikkelsen continues to try different settings on the C3 WRC and is ninth with Eric Camilli rounding off the top 10.
Dani Sordo, Eflyn Evans and Craig Breen all returned under Rally 2 regulations this morning, but Sordo once again hit problems with an intermittently working gearshift.
In the FIA WRC 2 Championship category, Jan Kopecky continues to head the field and has nearly a minute in hand to Ole Christian Veiby. Nil Solans also remains in control of the Junior WRC category but now leads Nicolas Ciamin in second and Terry Folb in third.
After the mid-leg service in Alghero, the crews return to the same three stages for the afternoon's competition.

Rally Italia SardegnaWRCWRC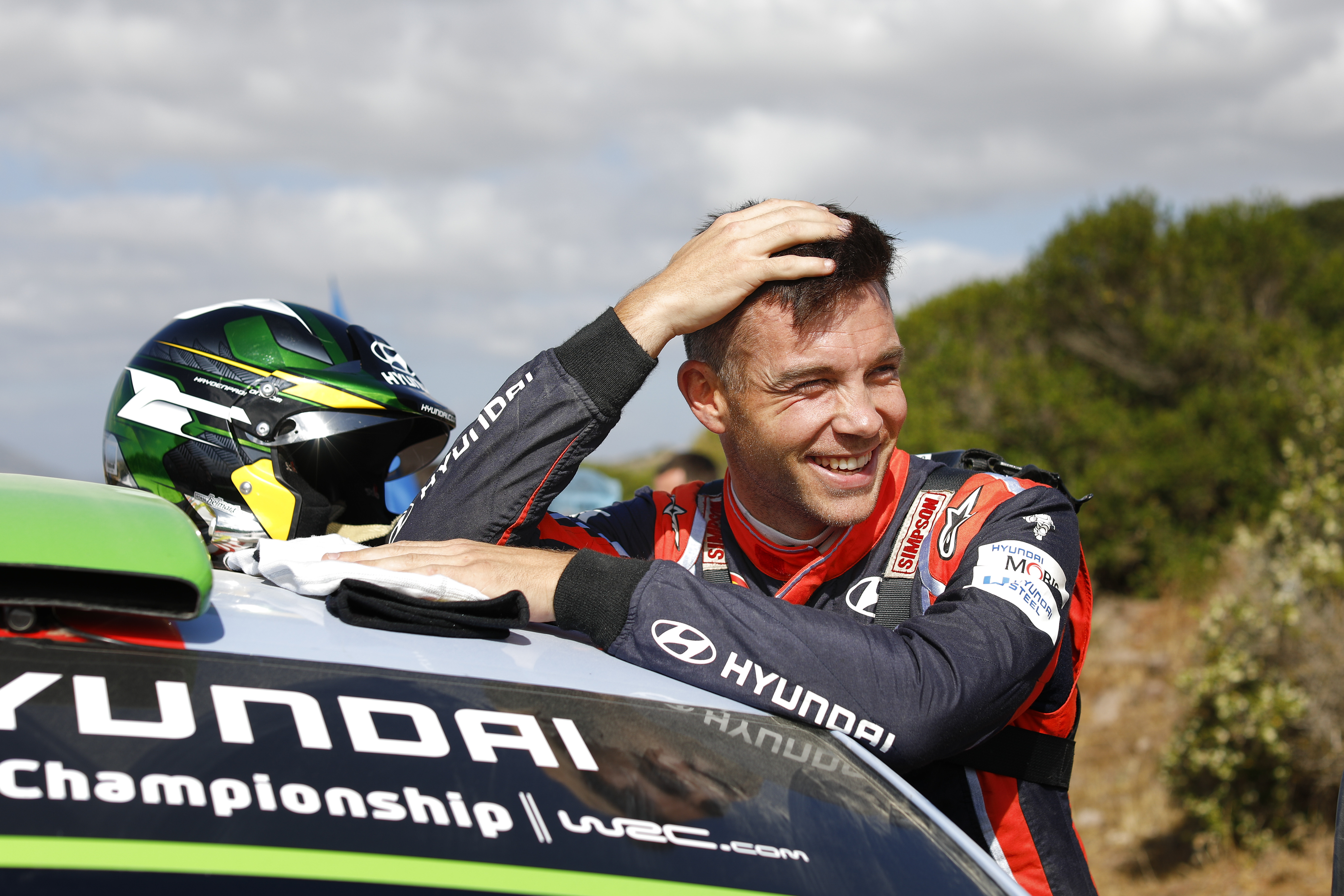 SEASON 2017SportRallies1SportWorld Rally ChampionshipRalliesWRCSEASON 2017Rally Italia SardegnaWRC01Saturday, June 10, 2017 – 12:07pmSaturday, June 10, 2017 – 12:07pm